Adwords + PPC
We all know about the ROI potential from organic SEO, but have you considered the instant results that can be obtained from a well executed paid online marketing strategy through Google Adwords or Facebook Ads?
Consider SEO to be like building a house from scratch on a patch of land, and then developing, furnishing and maintaining it yourself. It can take a lot of time and work but pays off big time in the end.
Using Google Adwords and other forms of pay-per-click advertising is more like buying a full-furnished house and hiring maintenance guys and cleaning firms. It costs a lot more money but the results are instant.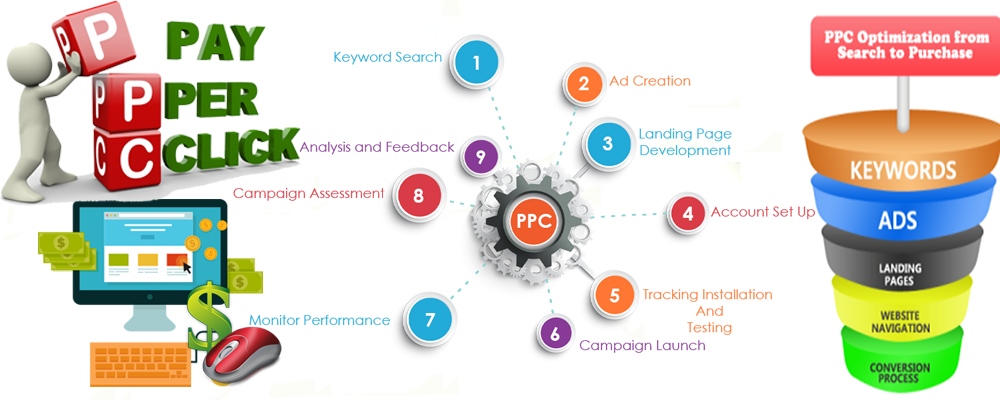 What Can We Do?

Adwords Keyword Research
Investment Budgeting
Cost Per Click
CTR Metrics
Campaign Management
Facebook Ads
Twitter Promotions
Bing Advertisements
Paid Link Building
Goal Tracking
Google Adwords
You have surely seen advertisements that appear on the results page when you search in Google. Firms choose keywords (in the same way as they would for SEO) but then pay search engines such as Google to make them instantly appear on the first page. With Adwords, payment is made when a user clicks on the link, hence the term pay-per-click marketing.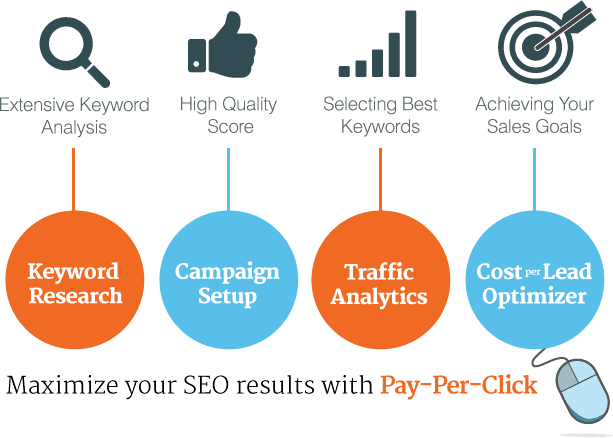 Google Adwords can drive lots of targeted traffic instantly to your site, getting you immediate returns. We recommend a combined strategy of organic SEO and pay per click marketing for any organization embarking on a digital marketing campaign.
Facebook Ads
The social media giant Facebook has recently introduced methods of promoting posts to gain enormous amounts of social exposure. Promoted advertisements can appear randomly on users news feed, depending on their interests and alignment. Advertising through social media such as Facebook can be an extraordinary strategy for certain types of firms.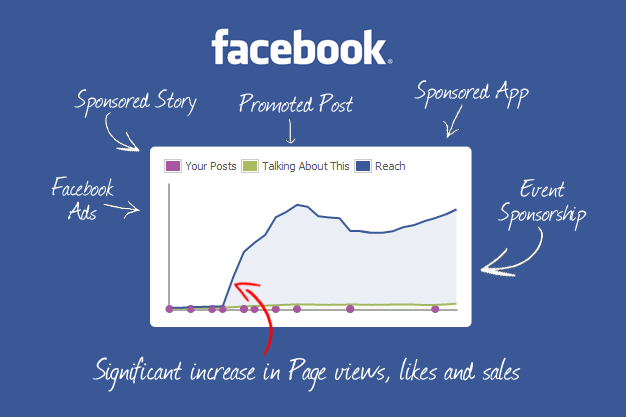 Want to make an immediate social statement, or start a viral campaign? Facebook Ads may be a great place to start.
Twitter Promotions
Just as one type of firm can leverage the enormous power of marketing though Facebook, another type of firm could spread a viral marketing sensation through utilizing promoted tweets, promoted accounts and promoted trends in Twitter. A single post can be replicated onto tens of thousands of users news feeds, which also leads to the potential to repost or retweet the original post. This cannonball effect that can be achieved with Twitter is a major consideration for marketers thinking about pay-per-click.