You've probably heard the term Search Engine Optimization (SEO) many times, but understanding SEO and knowing how to use it is a whole different matter. Search engine optimization is a form of digital marketing that is used to boost the online ranking of a website, or web content contained within the website, to drive more traffic.
The ultimate goal is to create more leads and essentially, land more sales. SEO can be paired with ad services, like Google AdSense to increase its organic potency as well as used alongside digital social media campaigns. These are some of the different methods of SEO that will be discussed.
The Importance and Effectiveness of Search Engine Optimization
When your website has a concrete infrastructure and remains informative and active, the search engines will pick up on your flow of activity and you will be returned in the first page of results regularly. This is important, because users do not often click beyond the first page. They will often type in another query if they don't find what they are looking for the first time. In fact, the first five results that are generated account for almost 68% of all clicks. Results that fall under the top five rear just under 4%.
When you have a strong SEO ranking, users are more likely to return organically to your site to shop, browse and learn. Using targeted and informative content- even when it's not directly in association with your business' services or products- makes your brand appealing as a leader across industries. Doing so also increases your ability to expand beyond your current target demographic.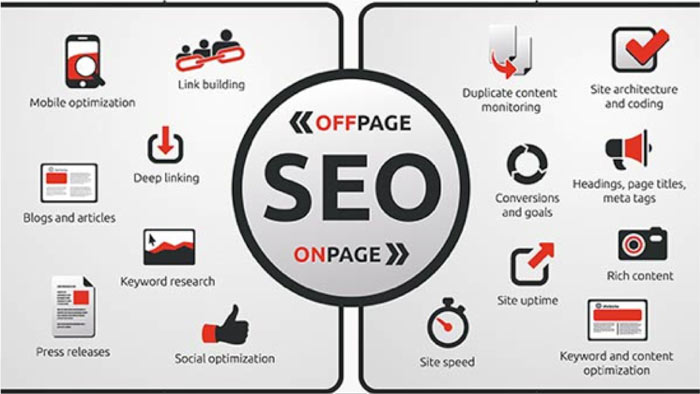 Search Engine Optimization techniques have improved and changed vastly over the years. It used to be almost as simple as having a bunch of blog content contained within the body of your website, inbound and outbound links and a good, steady flow of traffic to have a fairly solid SEO campaign. However, as user experience is taking a much higher level of consideration from Google, modifications on rules and practices have been implemented. This is especially the case as many companies were using keyword stuffing techniques. Meaning articles could be senseless in content, but merely mentioned a specific keyword countless times in order to improve their SEO ranking around that keyword or keywords. As well as various other black and grey hat SEO techniques to keep driving traffic to their site.
How does SEO Really Affect my Business?
Search engines are the leader, hands down in how traffic is driven to your website as these are organic searches from users. Social media, direct searches, referrals and paid searches only account for 25-35% of a website's traffic. Whereas search engines will account for between 64% to 75% of the traffic that comes to your website. When it comes to search engines in general, Google is of course at the top of its game. Generating as much as 90% of organic search engine traffic around the globe. Thus, being in good standing with Google is essential to your success online.
How Does SEO Work with Google and Other Search Engines?
When a user goes on a search engine, they are looking for something specific and the goal of the search engine is to answer the question as quickly and effectively as possible. In some instances, the question will be answered immediately without ever having to click out. But search engines also include more complex, locally structured results to queries like "What's the best Chinese Restaurant Near Me?"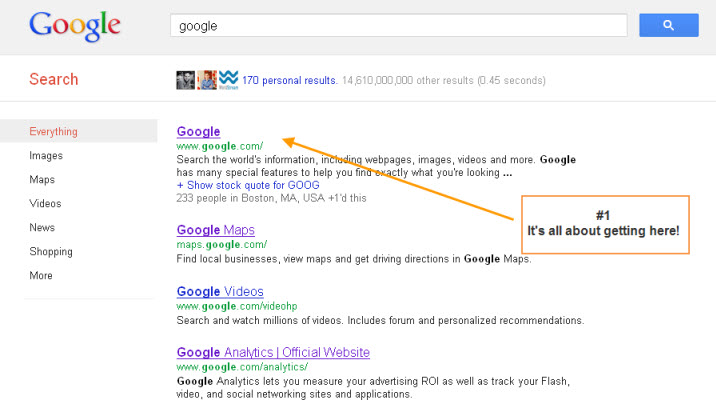 There are a number of algorithms that are used to determine what results will come up when a query is directed and each has to be considered when building and effectively running a solid SEO campaign. Some of these include the relevancy of the business online and its performance as a whole. Are you getting reviews about your great Chinese food in a specific location? Are you constantly publishing relevant content, including media- video and photos that have been properly tagged? Is the site utilizing inbound and outbound links? Are there properly formatted meta tags included within the site content? Do users often return to the website? Does it use authoritative links in its content? Is the site easy to navigate through? Is it mobile friendly across various platforms? What is the performance and load speed of the pages like on the website? The overall user experience is going to be given the highest consideration in ranking your site.
What is an Inbound Link?
When publishing articles, using inbound links is a practical way to move traffic from one page to another within the body of your site. For instance, if an article that is focused on fashion is talking about upcoming fashion trends for summer- and mentions how one upcoming trend may correlate with a past one- a link can be bounced back to an article that was previously published on your site. This keeps the user confined within your site while still providing them with information that they are seeking.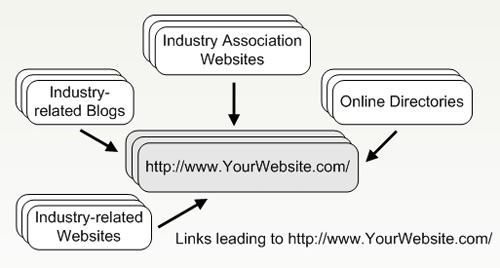 Using inbound links effectively within the pages of your website will not just hold the interest of your reader and aid in user performance, it will also increase your bounce rate as well as provide valuable information to help Google crawl and index your website. When Google crawls your links, this action will- again- further increase your site ranking. The more informative your content and the more you use inbound links that are anchored properly, your links will be "crawled" with the bots that Google distributes in its SEO algorithm practices. Thus, the more your website and its content will be generated in their results utilizing various terms and keywords. Inbound links are known as on page SEO techniques.
What are Off Page SEO Techniques?
Off page Search Engine Optimization practices include link building, social media and social bookmarking. Link building is implementing the use of quality, external links that link back to your website. The more valuable links you have that are coming from other resources to your website, the better. However, it is not just a determination of the amount of links, the quality of where the links are coming from is also a high consideration. People in general will be more apt to share and bookmark your pages when you are providing them with valuable content, including media and informative article and blog content as previously mentioned. These are considered natural links. Using artificial link methods- like bots- can get you penalized via Google, dropping your rankings quickly.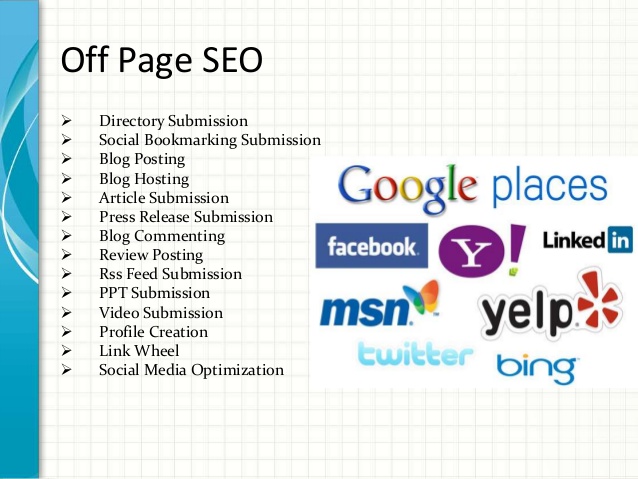 What are Meta Descriptions?
Having a meta description–  which is a description that succinctly sums up what an article or content is about- will increase the odds of a user clicking on your content over someone else's. A meta description appears under a page's URL in search results and is a short paragraph of usually specific keywords, or a couple of sentences summing up what the page is about. A meta description is limited to 156 characters. The goal is to be succinct and informative in the description, which should tie in to the articles title and its overall content.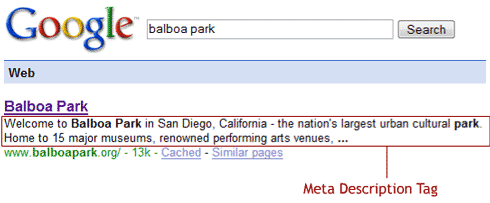 What are Title Tags and How are they Used?
Title tags are used to describe your website itself in a short description. Title tags should utilize the most popular search terms in regards to the services or products that you provide through your website. Having title tags for your website is important because without a title tag, when a website is shared online via social media links or comes up in search results on a search engine, it will simply have the website name itself, in example: thefashionbug.net with no further information about the website.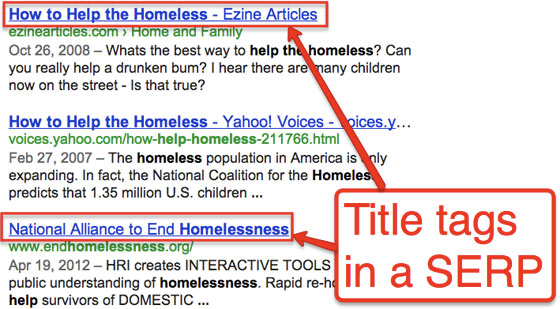 A title tag, however will make a website appear like this when returning search results on the search engine and when shared via social media as well as on the browser page itself:
thefashionbug.net
The Fashion Bug provides women's trend based fashion clothing and accessory items in sizes 0-16. Free shipping on all orders over $75. 
Title tags inform both your users as well as the search engine what your website is about. Utilizing the most specific keywords that drive traffic to your site and highlighting the products or services that your company offers increases the chances of the user going to your website to inquire, browse, learn or make a purchase.
What are Image Tags?
Having image tags is also imperative, because while Google cannot 'read' an image itself in order to return the image it its results, they are able to read the keywords that are used to describe the image when it is published. Tagging your images properly and using as many details as possible will increase the likeliness of your images being included in their Google Images search results.
Any business that has an active website and is trying to strengthen their online presence should be utilizing SEO tactics for marketing their business. These days, how you perform online as a business and rank on search engines is  just as important as your in-person user performance. Using SEO properly, you can widen your net of consumers, remain at the top of search engine results and generate more traffic to your website while earning more income for your business.
Article by Joe Forte, founder and CEO of Marketing Forte, a Phoenix AZ digital marketing agency.